Mr. Anil R. Brahmbhatt, President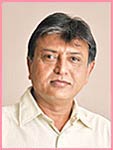 He is a director of Skyscreen Pvt. Ltd. Alliance Partners of Nittoku (Japan) & Ulano (USA) they are leading wholesalers of screen printing materials in India. Due to his vision and foresight, the company has emerged as the leader in the industry. His company is regularly organising technical seminars to create awareness in the screen printers spread across the country.

Mr. Vimlesh Arora, Vice President (North)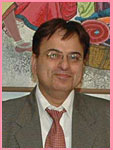 Director of J. N. Arora & Co. (P) Ltd., New Delhi, is a leading importer of textile & screen printing materials and a well-known distributor of offset, screen & textile printing inks and materials. He has been honoured by Mrs. Sheela Dixit, Chief Minister, New Delhi for his commitment and service to the printing industry in the year 2001.
Mr. Sushil Golchha, Vice President (East)
Leads Nilesh Enterprise of Kolkata which is a leading wholesaler and supplier of screenprinting materials and inks in eastern India. He has organised number of technical seminars in eastern India for the benefit of screenprinters. He has been awarded 'Gold Rating – Eastern Zone', Screen Print India Excellent Suppliers & Dealers Awards.
Mr. Bharat D. Sethia, Vice President (West)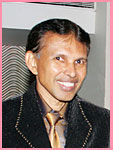 Heads an ISO 9001:2000 certified company – Tarun Print Tech, Mumbai. Winner of numerous SGIA, APSP, FESPA and Screen Print India Awards for excellent quality printing jobs. Strives to search for new innovations and believes in adopting latest technology, concepts, designs, trends and setting benchmarks for others to follow.


Mr. Devang N. Sheth, Secretary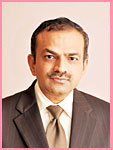 He is proprietor of Aditya Publication – publishers of 'Screen Print India' monthly magazine, and director of Aditya Exposition (P) Ltd. – organisers of 'Screen Print India' exhibitions which is held every 2 years. He is associated with screen printing industry from last 22 years. He has been awarded 'Outstanding Service Award' by SGIA (USA) in the year 2002 & Magnus award by SGIA USA in the year 2005. He is the first indian to be the member of ASPT Academy of Screen Printing Technology, USA.
Mr. Akil Contractor, Treasurer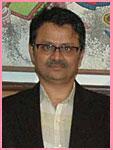 Leads Print Dynamic, Mumbai. Belongs to a family pioneer in manufacturing of printing Inks. Researched in specialty inks and coatings and has developed 1,500+ formulations and his name is mentioned in limca books of record 2008 for his achievement.
Well versed with the chemistry of various substrates. He is now focused on developing eco-friendly inks for the textile decoration industry.